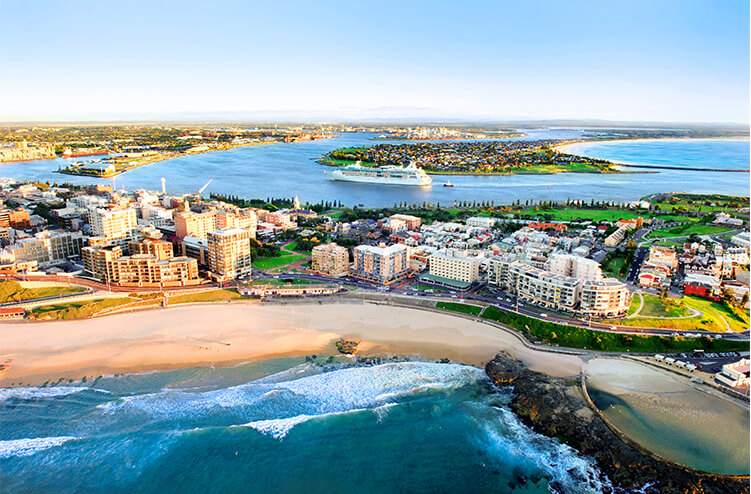 Administration Assistant – Waste Management (Internal Only)
Job No: CN2413
Location: Newcastle
Deliver exceptional administration and customer service at Summerhill Waste Management Centre.
Permanent, full-time role – 35 hours per week.
Flexible work arrangements available.
City of Newcastle (CN) is seeking a customer-focussed Administration Assistants to support our Waste Services team in a permanent, full-time role.
With a continuous improvement and customer-centric culture, our Waste Services team is committed to providing waste minimisation and recycling solutions and ensuring the long-term sustainability of our waste management operations. The service unit manages a variety services including kerbside collection, public place waste collection, landfill operations, education and engagement, administration and accounts, environmental management and business development.
As an Administration Assistant, you will ensure all customers have a positive image of CN through your professional and courteous manner. You will support the waste team by acting as a first point of contact for customer enquiries, transactions and requests, assisting members of the public with site visits, and responding to counter, email and telephone enquiries. You will also assist with weighbridge duties by processing all vehicles to site, ensuring accurate data entry, processing cash and card payments and carrying out start/end of day processes. You will use a range of IT applications and software to carry out your duties.
At CN our people are valued and have access to a range of benefits and opportunities for progression.
The essentials you'll need:
Certificate III (or above) in a business or customer related discipline and/or equivalent experience in a customer service role.
Ability to work as part of a team responsible for the administration, weighbridge and customer service functions, including processing incoming and outgoing vehicles to site
High customer service focus and an ability to think on your feet, work under pressure and maintain a professional demeanour at all times.
Ability to exercise initiative and judgement and to maintain confidentiality.
Strong organisational skills with the ability to efficiently and accurately interpret available information and determine solutions when faced with conflicting and varied demands.
Solid experience in processing large volumes of financial transactions in cash, EFTPOS and accounts and end of day reconciliation.
Ability to work a rotating roster to facilitate 364 day operations, including scheduled and unscheduled overtime, weekend and public holidays as required.
Ability and willingness to work staggered, non-standard start and finish times between 7:00am – 5:30pm.
Demonstrated ability to work independently and cooperatively in a team environment.
Other valuable skills you may have:
Demonstrated skills and knowledge of MS Office and the use of electronic document management systems.
Knowledge of Local Government's fees & charges functions and responsibilities.
Knowledge of OneCouncil and Weighbridge software systems.
Ability to work with minimal supervision.
Knowledge and experience in a large-scale waste management collections and disposal operation.
Sound like the perfect job for you? Apply Now!
City of Newcastle proudly promotes the principles of Equal Employment Opportunity and fosters a culture of diversity to represent the community of our Local Government Area.
All candidates will be assessed against the selection criteria outlined in the position description. Suitable candidates may be placed on an eligibility list for future identical positions for a period of 12 months.
You must have the right to live and work in Australia to apply for this job.
To view the full position description please click here.
Application Closing Date: Sunday, 24 January 2021.
Remuneration: $63,602.25 per hour + 9.5% Superannuation for a 35-hour week.
Contact: Sharon Ryan – Senior Administration and Officer Coordinator – 02 4974 6138.