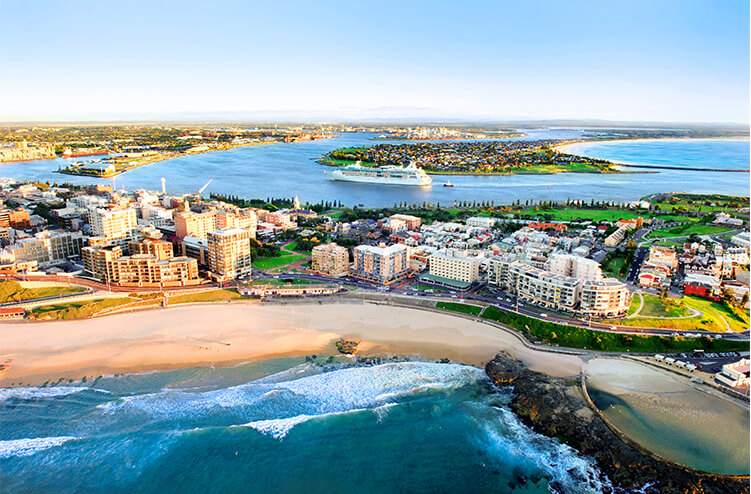 Development Officer (Building)
Job No: CN2388
Location: Newcastle
Excellent problem-solving skills to analyse and resolve complex matters.
12-month fixed term opportunity working 35 hours per week.
Flexible working with optional 9-day fortnight.
We are seeking an experienced Development Officer (Building) to join our RPA's Building Assessment team. The primary focus of this role is to manage assigned development projects (incorporating the pre and post development phases) and to coordinate multi-disciplinary development projects.
In this role you will be responsible for the assessment and determination of development applications, applications to carry out activities and applications for certificates within the constraints of delegated authority and in accordance with relevant statutory requirements.
You will carry out progress inspections on construction projects and follow up regulatory control on development and building matters on a routine basis, in response to enquiries and complaints or otherwise as directed and to ensure compliance with terms of consent, using enforcement provisions as appropriate.
Participation in the preparation or review of statutory instruments, development control plans, planning / building policy papers or procedural manuals as directed as a member of a multi-disciplinary team will also be key.
In addition, you will provide professional advice to external and internal customers regarding development proposals, CN assessment procedures, statutory requirements, adopted development control plans and general planning, development and building issues.
At CN our people are valued and have access to a range of benefits that help balance life at work and at home. These include a range of flexible working options, professional development opportunities and health and wellbeing programs.
The essentials you'll need:
Tertiary qualifications in Building Surveying, Environmental Planning or a related qualification and/or demonstrated capability through past employment experience.
Experience and demonstrated competence in the assessment and determination of Development and / or Construction Certificate applications, including the conduct of progress inspections on development projects.
Knowledge of the provisions of the Environmental Planning and Assessment Act 1979 and/or the Building Code of Australia.
Eligible and willing to work as a Registered Building Surveyor under the NSW Building and Development Certifiers Act.
Sound analytical and problem-solving skills with ability to competently address technical issues.
Sound written and oral communication skills including demonstrated negotiation and conflict resolution skills, computer literacy and proven ability to prepare reports on development matters.
Demonstrated ability to be an effective team member of multi-disciplinary teams.
Ability to manage work priorities efficiently and to work independently with a minimum of supervision, with a strong customer service focus.
Demonstrated ability to monitor development matters (approved or otherwise) and to take appropriate action to ensure compliance with relevant statutory requirements.
Current Class C drivers' licence.
Other valuable skills you may have:
Proven experience in dealing with and resolving complex development or building issues, complaints or enquiries.
Demonstrated ability to manage multiple development projects and teams within strict deadlines including the co-ordination of multi-disciplinary input into development projects.
Experience and competence in the collection and preparation of evidence in relevant legal proceedings.
Ability to participate in organisational change strategies, service delivery and policy reform.
Sound like the perfect job for you? Apply Now!
City of Newcastle proudly promotes the principles of Equal Employment Opportunity and fosters a culture of diversity to represent the community of our Local Government Area.
All candidates will be assessed against the selection criteria outlined in the position description. Suitable candidates may be placed on an eligibility list for future identical positions for a period of 12 months.
You must have the right to live and work in Australia to apply for this job.
To view the full position description please click here.
Application Closing Date: Sunday, 31 January 2021.
Remuneration: $82,844 - $90,300 + 9.5% Superannuation per annum for a 35 hour week.
Contact: David Lamb, Acting Building Assessment Coordinator on 0438 278 523.