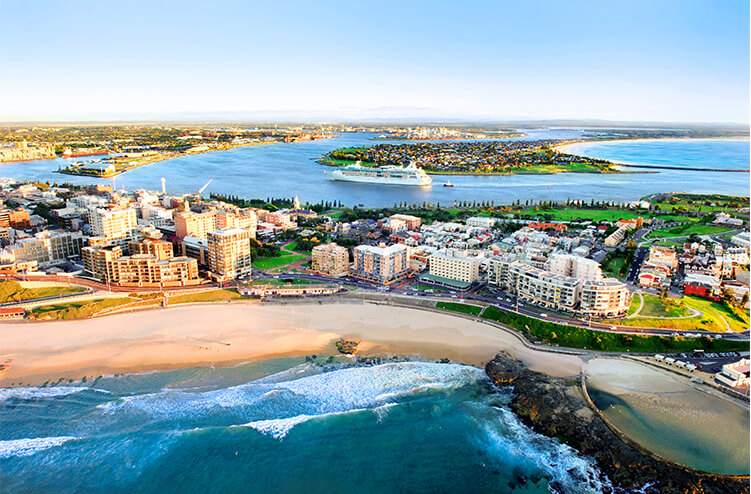 Customer Service Resource and Recovery Operator
Job No: CN2253
Location: Newcastle
Do you have a strong customer focus and enjoy assisting and educating others?
Help reduce waste to landfill to support better environmental and economic outcomes for our community.
Permanent full-time role – 38 hours per week.
Flexible work arrangements available.
Thriving and rapidly transforming, Newcastle is New South Wales' second largest city and is located 160km north of Sydney. It offers the perfect lifestyle and career environment.
City of Newcastle (CN) is now seeking a Customer Service Resource and Recovery Operator to play an integral role at our Summerhill Waste Management Centre, maximising the recovery of target resources and reducing waste to landfill.
As the successful candidate you'll deliver an exceptional level of customer service, championing recovery and recycling in order to improve environmental outcomes. You'll educate and assist our customer to reduce waste to landfill and promote sustainable practices, including providing advice as to how customers can take advantage of our pricing structure via source separation of waste materials. Additionally, you'll interact with customers to safely direct their vehicles to the appropriate disposal and recycling locations.
Other key duties include extracting recoverable materials from the waste stream to avoid landfill and therefore reducing cost to CN, our customers, and the environment, as well sorting these nominated materials into their designated locations.
In addition to providing excellent customer service, you'll perform your role adhering to all relevant WHS and Environmental statutory obligations, and will demonstrate CN's corporate values of cooperation, respect, excellence, and wellbeing (CREW).
At CN our people are valued and have access to a range of benefits that help balance life at work and at home. These include flexible working arrangements, professional development opportunities and health and wellbeing programs.
The essentials you'll need:
Ability to work with minimal supervision.
Awareness and demonstrated commitment to WHS and Environmental principles and practices.
Demonstrated ability to effectively communicate with the public and team members to provide a high level of customer service.
Physical ability to perform the work of a Customer Service & Resource Recovery Operator.
Available to work weekends when required.
Available to work staggered, non-standard, start and finish times.
Knowledge and understanding of the physical characteristics of General Solid Waste.
Previous experience in waste management or civil construction.
Willingness to train for certification or obtain additional competencies to meet operational requirements, including operation of plant and equipment when required.
Other valuable skills you may have:
Previous experience dealing with the public and responding to general enquiries regarding waste management operations.
Heavy Rigid Licence (HR)
Minimum of twelve months experience within the Waste Management Industry, or similar, responsible for (a) receiving and directing heavy vehicles, (b) waste screening and (c) waste classification (d) Operating Heavy Plant.
Previous experience in a labouring and/or maintenance role (e.g. general labouring, working around traffic, maintaining small plant and machinery, installation and maintenance of sediment and erosion control systems).
Previous experience in the safe operation of heavy plant and equipment such as, but not limited to, front end loader, articulated dump truck, excavator, dozer and/or skid steer loaders and Telehandlers.
Knowledge of waste avoidance and resource recovery principles and objectives.
Previous experience and knowledge in the correct and safe handling of Asbestos and Asbestos Impacted Materials.
Sound like the perfect job for you? Apply Now!
City of Newcastle proudly promotes the principles of Equal Employment Opportunity and fosters a culture of diversity to represent the community of our Local Government Area.
All candidates will be assessed against the selection criteria outlined in the position description. Suitable candidates may be placed on an eligibility list for future identical positions for a period of 12 months.
You must have the right to live and work in Australia to apply for this job.
To view the full position description please click here.
Upon applying, we highly encourage you to add [email protected] to your email contact list in order to ensure you receive communication from us regarding this application.
Application Closing Date: Tuesday, 9 June 2020.
Remuneration: $60,765.08 + 9.5% Superannuation per annum for a 38-hour week.
Contact: Russel Corkery, Waste and Landfill Operations Coordinator, 0400 228 779.