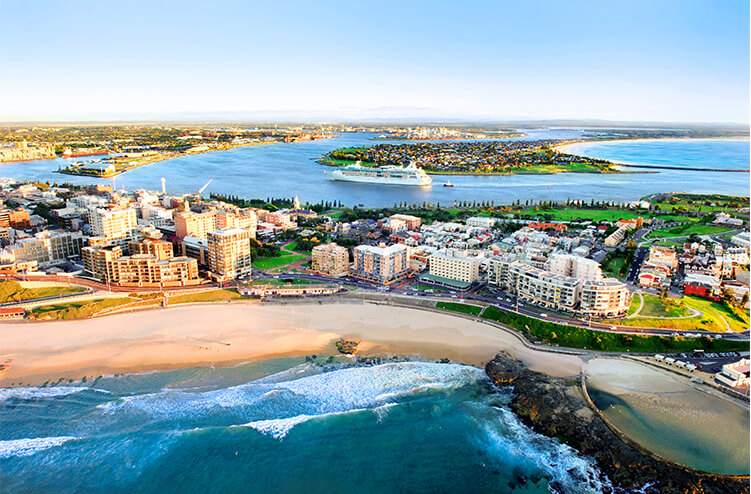 Communications Partner
Job No: CN2164
Location: Newcastle
Opportunity to join a forward thinking and dynamic team.
Plan, develop and deliver strategic communications using traditional, digital and social media.
High quality written and verbal communication skills, with the ability to make complex information interesting and accessible.
Permanent Full-time role - 35 hours per week.
Flexible working with optional 9-day fortnight.
City of Newcastle (CN) has an exciting opportunity for a highly motivated and driven Communications professional to join our Major Events & Corporate Affairs Service Unit.
Your experience will assist you to develop, manage and implement effective communications strategies to support the broad range of open spaces and public facilities delivered by the City.
Your work will build understanding, awareness and appreciation of services delivered by the City in partnership with a broader team delivering community engagement, media liaison and digital communications.
You are a strong writer, present professionally and can work with stakeholders across the organisation and members of the community to achieve positive communications outcomes.
At CN our people are valued and have access to a range of benefits that help balance life at work and at home. These include a range of flexible working options, professional development opportunities and health and well-being programs.
To be successful in this job you will have:
Bachelor's Degree in Communications, Marketing, Business or related qualification, and/or demonstrated capability through past employment experience.
Advanced level experience in developing communications plans and writing and editing for traditional and digital communications channels.
Extensive experience writing content for a range of media including brochures, newsletters, web content and social media posts.
Demonstrated experience managing the production of content through creative agencies including writing briefs and coordinating feedback.
Demonstrated ability to liaise and negotiate with internal and external stakeholders, i.e. government agencies, suppliers, customers and staff.
Substantial experience in the management of critical issues, development and implementation of proactive communications strategies.
A high level of written and verbal communications skills including the ability to write plain English content for a range of media.
Demonstrated experience partnering with operational teams to deliver positive communications outcomes and improve organisational reputation.
Ability to think creatively in a high-pressure environment while managing and prioritising competing activities and deadlines.
Project management skills including the ability to develop concepts, campaign strategies and budget management to deliver agreed results.
Advanced skills in Microsoft Office software package.
Be willing and able to work in a dynamic and fluid environment with the flexibility to work outside regular business hours during the evening and on weekends.
Current C Class drivers' licence.
Desirable
Experience in video production.
Experience in website management
Ability to gain and sustain confidence of people at all levels internally and externally.
Experience working in political environments.
Sound like the perfect job for you? Apply Now!
City of Newcastle proudly promotes the principles of Equal Employment Opportunity and fosters a culture of diversity to represent the community of our Local Government Area.
All candidates will be assessed against the selection criteria outlined in the position description. Suitable candidates may be placed on an eligibility list for future identical positions for a period of 12 months.
You must have the right to live and work in Australia to apply for this job.
To view the full position description please click here.
Upon applying, we highly encourage you to add [email protected] to your email contact list in order to ensure you receive communication from us regarding this application.
Application Closing Date: Wednesday, 3 June 2020.
Remuneration: : $86,678 + 9.5% Superannuation per annum for a 35 hour week.
Contact: Nick Kaiser, Media and Stakeholder Relations Manager, 0411485204.